Going on holiday to Monaco is a very exciting thing to do. There are so many different activities, options, and entertainment choices for anyone who chooses to visit this place. However, what a lot of people don't know about Monaco is that there is a rich and deep history to it, and many fascinating facts buried underneath everything else.
Going to Monaco is an interesting experience for everybody. What we have done is take a look at some of the different facts which are available for you to think about, and collected them all here together so you know exactly what you're driving into when you visit Monaco for the first time.
Monaco is Actually the Second Smallest Country in the World
Something that you must understand about Monaco is that it is actually the second smallest country in the world. The principality of Monaco is second only to Vatican City in how big it is.
Despite this however, it is home to the wealthy elite of the world. Monaco is a place of comfort in luxury. There are many incredible things. Here, everything focuses on giving you all the best experience as possible. You would be wise to sample everything that Monaco has to offer, and to understand that as a place this is wholly unique.
Monaco Has Famous Casinos that Are For Visitors Only!
Some of you may well have heard of the famous casinos in Monaco. For example the Monte Carlo Casino is famous all across the world, with appearances in film franchises like James Bond.
However, something that you probably didn't know is that the inhabitants of Monaco are not allowed to gamble. It is against the law there, so they cannot even set foot inside the casinos. They are exclusively for the visitors, the elite. You will find that they are well-stocked to entertain any type of visitor, but if you are a native of Monaco, you have no chance of entry.
It's Mostly Always Sunny
One of the reasons why Monaco is such an incredible and frequently visited holiday destination is because of the climate. It is a mostly Mediterranean part of the world, averaging 300 days a year of sunlight.
What this means, to break it down, is that with the exception of about two months, you will always arrive in the middle of glorious weather. This makes it a good choice for anyone who is looking to have a luxury trip away from the cold and wet weather.
Grand Prix, Anyone?
One of the main reasons why people choose to visit Monaco is the Monaco Grand Prix. This is a well documented and publicized racing event, and many people will go and attend to watch famous names and faces race around a track. It is definitely a place that you should visit if you are an enthusiast of racing.
Monaco is Safe to Visit
As an interesting side note, and perhaps a reassuring detail for visitors, Monaco is actually one of the safest places in the world. Because the rich and the elite often make their homes in Monaco, it has one of the largest police forces in the world. This means there are many, many crimes which are stopped, and there is very little danger while you visit.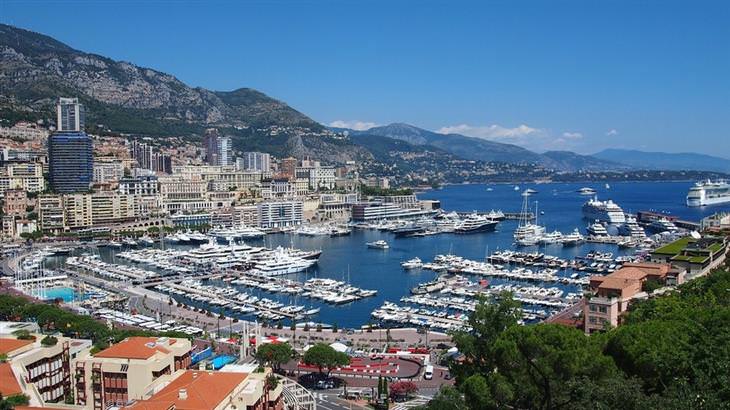 In conclusion, Monaco is a great place to go. It has many interesting attractions, and a variety of entertainment to make sure that you enjoy your stay as much as possible. Whether you choose to simply go and spend your days basking in the Sun, or you opt to go and explore the casinos, there is something for everybody. These facts were meant to help enhance your trip to Monaco. The emphasis was of course on making sure that you had a good time, but this is much more likely when you know something about the place you are visiting. Monaco is home to the elite, and to the wealthy. Because of this, everything there is bespoke. There is no doubt that your needs will be catered for expertly, and you will get pretty much anything you desire. Monaco holidays are heavily coveted. The way that you choose to explore will impact everything, but it is pretty much guaranteed that you will have a good time regardless.
Author:
Mark
Viewed:
24 Views
Check Out All Of Claire Sophie's Blogs!
Comments: